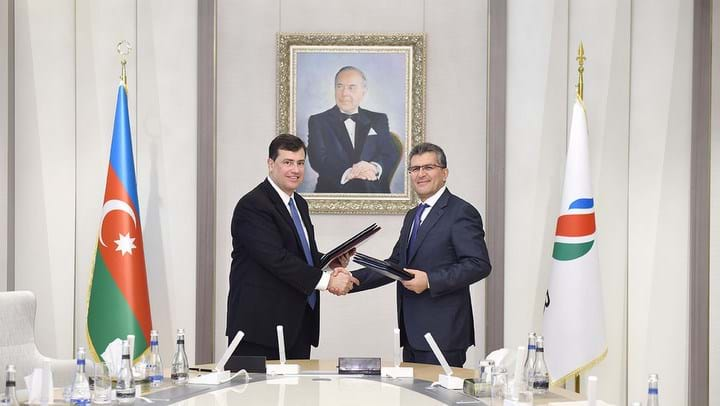 SOCAR
BP and SOCAR Turkey have signed a heads of agreement (HoA) to evaluate the creation of a joint venture (JV) to build and operate a world-scale petrochemicals complex in Turkey. The venture would build on BP and SOCAR's longstanding relationship in the region.
The complex would produce 1.25m t/y of purified terephthalic acid (PTA), 840,000 t/y of paraxylene (PX), and 340,000 t/y of benzene. PTA is used to manufacture polyesters, which have many uses such as packaging, fabrics, and films. PX is an important chemical feedstock and in particular is used to produce terephthalic acid for polyester production. Benzene is a chemical intermediate of various chemicals and polymers.
The proposed facility would make use of BP's latest proprietary PTA technology. Compared to conventional PTA technologies, BP's is more energy efficient, uses less water, and produces less solid waste. The technology also has significantly lowered capital and operating costs compared to other PTA technologies.
The facility would be located at SOCAR's private industrial zone in Aliaga, Turkey. The site includes the new STAR refinery and the major petrochemicals complex, Petkim. Locating the new facility here would allow integration of feedstock supplies from the nearby sites. Integration with nearby facilities and infrastructure is expected to reduce project costs significantly.
BP and SOCAR now expect to undertake the design work for the facility. The companies expect to reach a final investment decision by 2019 leading to startup of the new plant in 2023.
Luis Sierra, CEO of global aromatics at BP, said: "If taken forward, this would be the largest integrated PTA, PX and aromatics complex in the Western Hemisphere and BP's first major new aromatics platform since our Zhuhai site in China opened nearly 20 years ago. The combination of BP's leading proprietary technology and integration with SOCAR's new refinery could create an outstanding platform to serve Turkey's growing polyester packaging and textiles industry. We look forward to drawing on the strengths of both BP and SOCAR to explore the creation of a highly competitive facility."