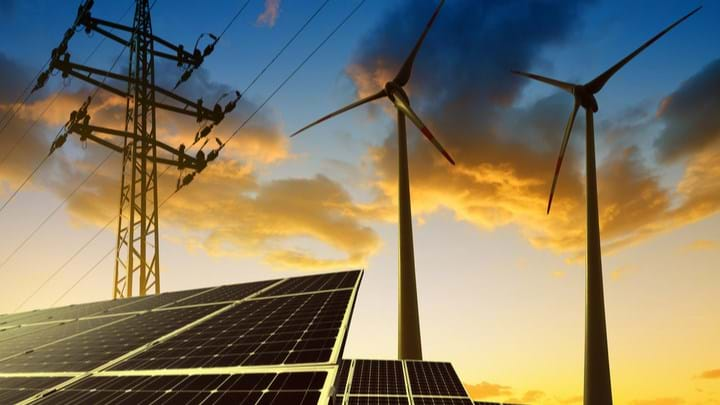 ENERGY major BP has agreed to acquire a 40.5% stake in and operate the Asian Renewable Energy Hub (AREH) in Pilbara, Australia, which has the potential to be one of the world's largest renewables and green hydrogen hubs.
AREH consortium partners plan to develop onshore solar and wind power generation in multiple phases to achieve a generation capacity of up to 26 GW, equivalent to producing more than 90 TWh/y. According to a 2021 Government report, Australia's electricity generation in 2019–2020 grew to around 265 TWh. The project will be positioned on a 6,500–km2 site, expected to enable access to abundant solar and wind resources with consistent output.
According to AREH partners, the energy generation could allow for production of as much as 1.8m t/y of green hydrogen and up to 10m t/y of green ammonia. In addition to hydrogen and ammonia production for domestic and international users, consortium partners expect the world-scale renewable power generation will enable power supply to local customers in the world's largest mining region.
The Wall Street Journal reports that Anja-Isabel Dotzenrath said, "our gas customers and LNG customers of today are the green hydrogen customers of tomorrow". Dotzenrath is Executive VP of Gas and Low Carbon Energy at BP.
Pilbara is a globally competitive and energy intensive mining region with substantial energy demands and carbon emissions. Partners expect that at full capacity AREH will abate 17m t/y of carbon in domestic and export markets, roughly equivalent to 0.5 Gt over the lifetime of the project.
The project will also contribute to BP's goal of investing in and building renewable energy capacity of 50 GW by 2030. The company aims to achieve 20 GW of renewable energy by 2025. At the end of 2021, with a 24.5 GW renewables development pipeline and 4.4 GW developed to a final investment decision (FID), the company was on track for its targets.  
BP will acquire its 40.5% stake in the project and assume operator status on 1 July, joining project partners InterContinental Energy (26.4%), CWP Global (17.8%), and Macquarie's Green Investment Group (15.3%).
The project was first proposed in 2014. An FID on the reportedly US$30bn project is targeted for 2025.
Dotzenrath said the project reflects BP's belief that "Australia has the potential to be a powerhouse in the global energy transition, benefitting from both its existing infrastructure and abundant renewable energy resources".
"We believe AREH can be a cornerstone project for us in helping our local and global customers and partners in meeting their net zero and energy commitments. It will also serve as a long-term clean energy security contributor in Asia Pacific, helping countries such as South Korea and Japan to decarbonise."
Reports highlight that last year the AREH application for environmental approval was rejected by the Australian Government for its "clearly unacceptable" expected impact on local wildlife and wetlands.
Australian Financial Review reports that Dotzenrath said: "We are very mindful of these concerns, and we are considering a revised proposal for the layout. We want to address all the concerns before we go back to the Government."