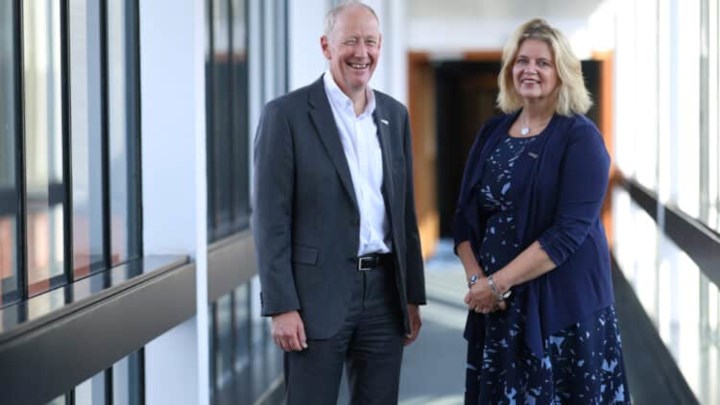 HMV Catapult
STEVE BAGSHAW has been appointed chair of the High Value Manufacturing (HVM) Catapult. Bagshaw, a chemical engineer, was an expert industry advisor to the UK government's vaccine taskforce during the COVID-19 pandemic. 
Established by Innovate UK in 2011, and funded by the same agency, the HVM Catapult is a group of seven research, development, and innovation centres – five of which are owned by universities – with the task of growing manufacturing businesses across the UK. They cover every aspect of manufacturing, from basic raw material processing through to high integrity product assembly processes. 
A former deputy chair at the Centre for Process Innovation (CPI), a founding member of the HVM catapult, Bagshaw is a long-time advocate of the Catapult setup. "I know the crucial role that SMEs [small and medium enterprises] play in the future success of the UK economy," said Bagshaw. "All our centres are focused on helping develop and scale up affordable, sustainable and time-critical ways to support companies in their journey towards becoming more productive and efficient – both environmentally and economically. This in turn helps to create and secure "sticky jobs" that will bring economic growth across the UK." 
Prior to his appointment as chair, Bagshaw was general manager and CEO of Fujifilm Diosynth Biotechnologies for 13 years. He was awarded a CBE for services to the manufacturing and biotechnology sector in 2020, is a member of UKRI's Biotechnology and Biological Sciences Research Council, and chairs the BioYorkshire Industrial Advisory Group. 
Speaking about his new role, he said: "I look forward to working with chief executive Katherine Bennett and all our colleagues across the HVM Catapult network to champion and help deliver innovation in UK manufacturing." 
Bagshaw's appointment coincides with HVM Catapult starting a new five-year funding cycle with Innovate UK. 
Katherine Bennett CBE, chief executive of the High Value Manufacturing Catapult, said: "I am very pleased to welcome Steve to his new role as chair of HVM Catapult, succeeding Allan Cook who has done a tremendous job for the past five years. Steve is a true pioneer in UK biotechnology, and his contributions – including at CPI – have been invaluable. 
"I know he will continue to make his mark on manufacturing innovation and inspire the next generation of industrialists across all regions of the UK."