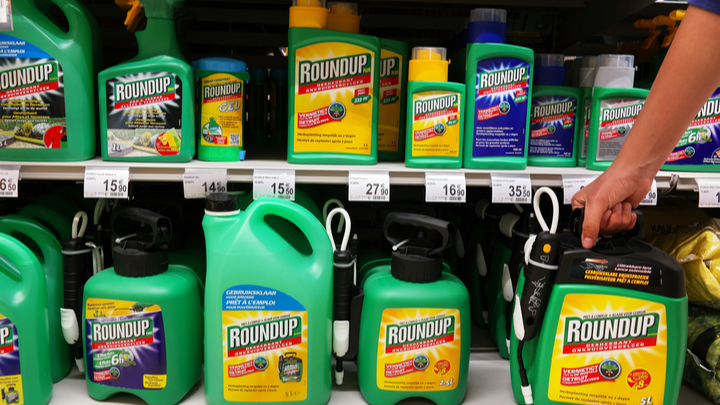 tdefotoberg / Shutterstock.com
BAYER has announced a US$10bn settlement for thousands of lawsuits claiming that that its Roundup weedkiller caused cancer.
Bayer acquired Monsanto for US$63bn in June 2018, including Roundup. The active ingredient in Roundup is glyphosate, which is "probably carcinogenic" according to the International Agency for Research on Cancer. However, many other regulatory bodies including the European Food Safety Authority concluded that glyphosate doesn't cause cancer.
The first lawsuit occurred in August 2018, when Bayer was ordered to pay US$289m to a terminally-ill school groundskeeper with non-Hodgkin lymphoma who had been accidentally drenched in Roundup on two separate occasions. The payment was later reduced to US$78m. Two more successful cases were brought to trial and resulted in Bayer having to pay compensation to cancer patients, and this opened the floodgates with around 95,000 lawsuits being filed. Bayer is still appealing the three cases that went to trial.
Judge Vince Chhabria of US District Court in San Francisco initiated talks last year that would lead to an agreement for all cases. Chhabria was overseeing hundreds of Roundup lawsuits and appointed lawyer Kenneth Feinberg to mediate the talks.
Bayer has agreed to pay US$10.1bn–US$10.9bn, which is among the largest ever settlements in US civil litigation, according to The New York Times. The variation in the figure is because the number of eligible claimants won't be known until the claims process has started. The figure includes US$1.25bn for potential future cases and will also be used to establish an independent expert panel to determine if glyphosate causes cancer, and if so in what doses. Bayer will no longer be able to argue against glyphosate being a carcinogen in future cases if the panel concludes that it is carcinogenic, and if no connection if found between glyphosate and cancer, lawyers will no longer be able to argue this. Following the decision from the panel, juries will no longer be able to make decisions on the cases.
According to The New York Times, Bayer is taking a risk that the benchmark settlement will resolve its legal problems, as there around 30,000 plaintiffs who haven't agreed to the settlement. However, Feinberg expects them to eventually accept the settlement. Those who accept the settlement will have to drop their cases.
Werner Baumann, CEO of Bayer, said: "First and foremost, the Roundup settlement is the right action at the right time for Bayer to bring a long period of uncertainty to an end. It resolves most current claims and puts in place a clear mechanism to manage risks of potential future litigation. It is financially reasonable when viewed against the significant financial risks of continued, multi-year litigation and the related impacts to our reputation and to our business."
"As a science-based company committed to improving people's health, we have great sympathy for anyone who suffers from disease, and we understand their search for answers. At the same time, the extensive body of science indicates that Roundup does not cause cancer, and therefore, is not responsible for the illnesses alleged in this litigation. We stand strongly behind our glyphosate-based herbicides, which are among the most rigorously studied products of their kind, and four decades of science support their safety and that they are not carcinogenic."