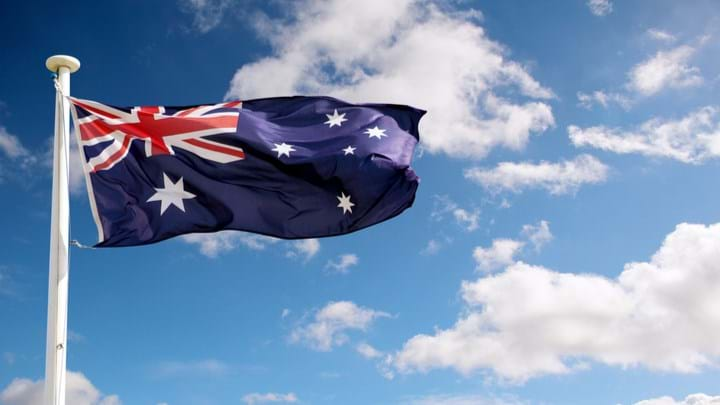 AS PART of its 2021–22 Budget, the Australian Government is investing up to A$600m (US$464.3m) to allow energy generation company Snowy Hydro to construct a 660 MW gas power turbine in Kurri Kurri, Hunter Valley, New South Wales (NSW).
Though the Government has touted benefits such as job creation, reducing energy prices, and emissions reductions, opposition has cast doubt on the purported economic benefits, and has commented on the lack of need for additional gas power and its detriments to a lower-carbon future.
The planned gas power plant would help Australia to deliver its target of 1,000 MW of new dispatchable energy set in September, created in response to the coming closure of the 2,000 MW Liddell power station in 2023. Together, energy company EnergyAustralia's 316 MW Tallawarra B open cycle gas plant and the Kurri Kurri plant are expected to shore up affordability, security, and reliability of electricity. Tallawarra B is expected by summer 2023.
However, the Government's decision for the Kurri Kurri plant contradicts findings that additional gas power is not needed. The Liddell Taskforce said in a report last year that committed projects and probable projects at the time would be "more than sufficient" to maintain a "high level of reliability as Liddell exits". The Taskforce was convened by the Government in 2019 to address energy reliability concerns posed by Liddell's closure.
Additionally, the Australian Energy Market Operator (AEMO), forecast last year that only 154 MW of energy would be needed to fill the expected reliability gap in (NSW) for 2023–2024. AEMO manages electricity and gas markets across Australia. In another 2020 report, the organisation said that relative cost and availability would favour existing gas power in future, but further investment was considered "less likely".
Still, Government claims that the expected investment returns from the Hunter Power Project are strong and that Snowy Hydro is on track to deliver critical, dispatchable capacity "on-time and on-budget".
The project is also expected to benefit the economy in the region by creating 600 new jobs at the peak of construction, and 1,200 indirect jobs. Construction of two new gas power plants is expected to create a total of more than 2,000 direct and indirect jobs.
Angus Taylor, Minister for Energy and Emissions Reduction, said that the Government is fulfilling its promise to deliver "the cheap, reliable power that NSW households, businesses, and industries needed to prosper and grow".
He added: "Cheap power is crucial to ensuring families, businesses and job-creating industries in NSW can thrive, which is why we are committed to replacing the energy generated by Liddell to keep prices down."
"This important project is good news for NSW as well as the broader National Electricity Market…[the] project will deliver flexible gas generation to replace Liddell and maintain reliable power alongside Australia's world-leading investment in renewables."
In addition to the Hunter Valley gas plant investment, the Budget includes a A$24.9m package to support new gas generators to be hydrogen ready, including a A$5m commitment to Tallawarra B.
Australia's Budget will also see A$30m to support Australian Industrial Power's Port Kembla power station as it progresses to a Final Investment Decision. The project is expected to play a crucial role in reducing market volatility in the NSW region, by supporting reliable electricity supply and keeping prices low. It is also expected to support the Port Kembla import terminal.
The announcement of Australia's investment in the Hunter Valley gas plant came just as the International Energy Agency warned that no new oil and natural gas fields are needed in the pathway towards net zero.
Yet, the Australian Government is aiming to achieve a gas-fired recovery to help the nation rebound strongly from the Covid-19 recession. According to the Government, gas supports Australia's important energy intensive industries that are the "lifeblood" of its economy and regions. It says gas is a critical enabler of Australian economy and helps to support the manufacturing sector that employs more than 900,000 people.
However, the Australian Manufacturing Workers' Union criticised the entire Budget, which it says fails to deliver any significant spending or investment in the manufacturing sector.
In contrast, the Australian Workers' Union (AWU) welcomed the announcement. Dan Walton, National Secretary for the AWU, commented that the Kurri Kurri plant along with Tallawarra B would provide stability to the electricity grid when needed and in doing so protect jobs.
The opposition
The Clean Energy Council has said that the decision for the new plant is "reckless and undermines Australia's efforts to deliver lower-cost power, reduce emissions, and build a reliable energy system". It believes that the AEMO has already made it clear that new generation is not needed to deliver reliability requirements in NSW as Liddell closes.
Kane Thornton, Chief Executive of Clean Energy Council, said: "We have seen a record level of new large-scale renewable energy built in Australia over the past three years with over 10,300 MW of new wind and solar projects now commissioned."
"This is backed up by new records in utility-scale batteries, with a 400% increase in new investment commitments in the last quarter alone delivering 600 MW of new projects. These renewable energy investments have driven down power prices and demonstrate the enormous commitment of investors into new renewable energy and energy storage projects and reinforce the fact this new gas plant is not necessary."
In commentary published by The Sydney Morning Herald, Tony Wood echoed that new gas supply is unneeded. Wood is the Energy and Climate Change Program Director for Australian public policy developer Grattan Institute.
He added: "The proposed investment is not needed to deliver lower carbon emissions. Emissions have been falling consistently over the past five-to-six years. But gas will become a high-emissions source of electricity and because the role of gas will be to support high levels of renewables, it becomes important to limit that role or to offset these emissions as proposed by EnergyAustralia for its Tallawarra B plant."
Additionally, he stated that the project is not needed to lower prices and will result in an oversupplied market. Highlighting that an oversupplied market generally leads to lower prices, oversupply is likely to be followed by a withdrawal of the least competitive supply and a return to levels consistent with a balanced market. "In NSW, this will likely be through earlier closure of coal-fired power plants," he concluded.
Australia's Climate Council commented that "contrary to the Government's claims, gas is both expensive and unnecessary. We have a reliable alternative and – unlike gas – it's not an internationally-condemned fossil fuel: renewable energy combined with battery storage."
"The Government could be spending A$600m on harnessing wind and solar – renewable resources Australia has in spades."
According to The Guardian, Chair of Australia's Energy Security Board Kerry Schott said: "Nobody is going to build it from the private sector because it doesn't stack up. Because it's expensive power, it's hard to see it makes commercial sense."
Schott reportedly said that though flooding the market with gas would lead to lower prices, this isn't the case when there are "a whole lot of other things around that are cheaper in price, like wind, solar and big batteries, like pumped hydro and we've got Snowy 2.0 coming".
The gas plant news follows a consortium's proposal for a "hydrogen valley" in the Hunter Valley region.