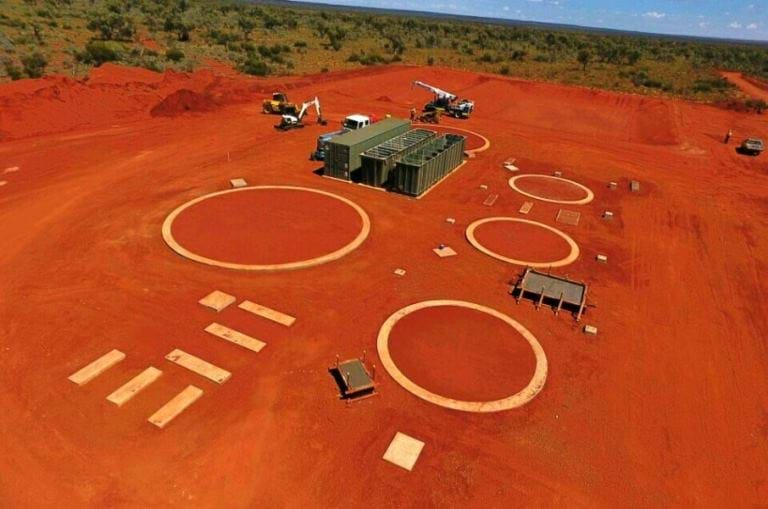 AMEC FOSTER WHEELER has won the engineering, procurement and construction (EPC) contract for one of the largest undeveloped gold deposits in Australia.
The EPC contract for the deposit's processing plant and associated infrastructure was awarded by Gruyere Management for its Gruyere Gold Project, some 200 km east of Laverton in Western Australia.
The undeveloped deposit is one of the largest in the country, estimated to contain 6.2m ounces (175 t) of gold. The mine is expected to be a large-scale open pit operation that will feed a 7.5m–8.8m t/y processing plant.
The A$298m (US$226.5m) lump-sum, fixed-price contract will be carried out though Amec Foster Wheeler's joint venture with Civmec Construction and Engineering, which will fabricate the  steel  and  platework  for  the  process  plant.
Engineering work for the contract has already begun and onsite work is scheduled to commence in August.
Amec Foster Wheeler has delivered more than 125 gold projects across the world in the last 30 years. The company works across the lifecycle of mining projects for a wide range of commodities including gold, copper, diamonds and iron ore. This includes the EPCM contract it was awarded last year for the Çöpler Sulfide expansion project in Turkey for Anagold Madencilik, which is scheduled for completion in 2018.
"Amec Foster Wheeler has worked on some of the largest and most technically complex gold projects in the world. Winning this contract is testament to how we are delivering on our strategy to expand our EPC business, and our ability to work across all phases of a project," said Dave Lawson, Amec Foster Wheeler's president for mining.