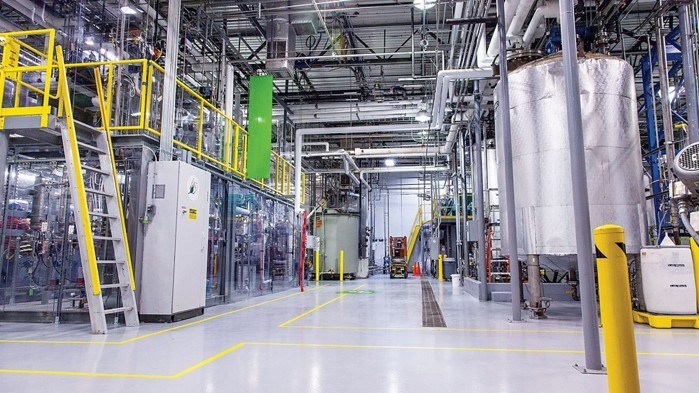 Renmatix
AKZONOBEL and Renmatix, a specialist in plant-based technology, have formed a partnership to make bio-based additives for paints and construction materials.
Renmatix was one of the winners of the 2017 AkzoNobel Imagine Chemistry startup contest, and the joint development agreement was signed between the two companies to develop a new form of crystalline cellulose.
Renmatix' Plantrose process uses supercritical water at high temperature and pressure to convert biomass into cellulosic sugars and bio-fractions, which can be then used as building blocks for other materials. The partnership will explore applications for a crystalline cellulose produced with the Plantrose process.
"Being able to access and work with unique cellulose materials derived from biomass fits closely with our growth strategy and innovation agenda and … a significant sustainability advantage," said Geert Hofman, general manager of AkzoNobel Specialty Chemicals' performance additives business.
Mike Hamilton, Renmatix CEO, said that the agreement is significant because it "demonstrates a bright future for plant-based ingredients in the industrial materials segment.".
"We will work jointly with Renmatix to develop a range of novel cellulose-based materials for commercial use, ranging from improving personal care to cleaning and construction materials," said Annika Karlsson, AkzoNobel Specialty Chemicals RD&I director for cellulose ethers. "This collaboration is another testament to the success of the Imagine Chemistry challenge and shows that startups, scaleups and corporates can work together efficiently to break barriers in innovation."