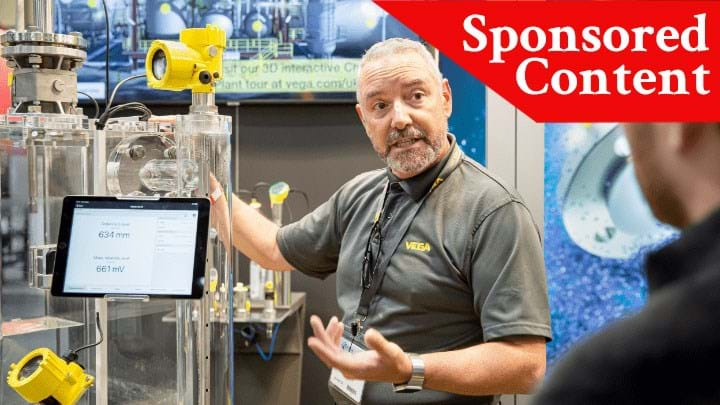 The CHEMUK 2022 EXPO returns on 11 & 12 May 2022 at the NEC in Birmingham. The event, now established as the national expo for the UK's chemical and process industries, is free to attend and will showcase 350+ specialist exhibitors and 180+ expert speakers over the two days.
The Chemical, Process & Plant Engineering Show
Running as part of CHEMUK 2022 will be The Chemical, Process & Plant Engineering Show. Attending chemical, process and plant engineering professionals will be able to network with hundreds of industry suppliers to discuss latest engineering technology and specialist services embracing:
Process plant / Chemical unit equipment / Process ancillaries & consumables
CHEMICAL 4.0 / Digital / Automation
Plant energy management
Catalysis & reaction engineering
Heat exchanger technology / Thermal transfer innovation
Control valves & actuators / Digital & automation
Pipes, hoses, tubing & fittings
Flow technologies
Filtration & separation
Mixing, agitation & dispersion
Metering & dosing
Chemical processing tanks / storage tanks
Conveying/Feeding / Materials handling
Industrial dryers
Bio-chemical process engineering
Process design / Modelling, scaleup & pilot plant
Predictive maintenance / Condition monitoring / Asset management
Plant safety systems
Partners supporting the show include: GAMBICA, BPMA - British Pump Manufacturers' Association; BVAA – The British Valve & Actuator Association; Process Intensification Network; NEPIC; Chemicals Northwest; and the Tank Storage Association – to name a few.
Chemical & Process Engineering speaker programme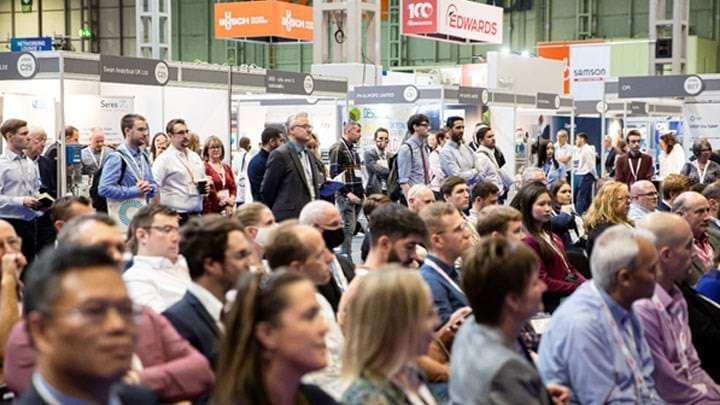 Visitors will be able to attend keynote presentations and feature panel sessions running over four stages on the exhibition floor. The full programme will consist of over 40 hours of material including:
Revolutionising medicines manufacturing takes serious collaboration. Panel session – hosted by CPI (Centre for Process Innovation). 11 May 11:00–12:00, Stage 3.
 Industry 4.0 … You mean Life 4.0? – hosted by CPI. 12 May 11:00–12:00 Stage 4.
Hydrogen panel session – hosted by NEPIC. 11 May 12:00–13:00 Stage 3.
Process intensification feature session – hosted by Process Intensification Network (PIN) & PI Group at Newcastle University. 11 May 10:30–11:00 Stage 3 & 12 May 11:30–12:00 Stage 3.
Energy efficiency panel session – the biggest lever to curb CO2 emissions in industry according to the IEA – hosted by ABB. 11 May 10:00–11:00 Stage 4.
Resilient process industry skills for the future. Feature panel session – hosted by CATCH. 11 May 15:00–16:00 Stage 3.
What can 5G do for you? – Presented by CTO, NOKIA Enterprise. 12 May 12:40–13:00 Stage 4.
The critical role of digital systems in developing hydrogen and CCUS infrastructure in the UK –hosted by ABB. 12 May 11:30–12:00 Stage 4.
Case study – Integrating process safety into the design and build of new plant for production of a key ingredient for a Covid-19 vaccine – Presented by RAS. 12 May 10:45–11:00 Stage 3.
Using an innovation pipeline approach to introduce a self-service, plant data analytics system to the workforce – Presented by IT Vizion Inc. 12 May 12:20–13:00 Stage 4.
Dates and information
CHEMUK 2022 takes place on Wed 11 & Thu 12 May 2022.
Venue: National Exhibition Centre (NEC), Birmingham, B40 1NT
Opening times:
Day 1: 09:30–17:00
Day 2: 09:30–16:00
 Register now for your FREE entry badge at www.chemicalukexpo.com