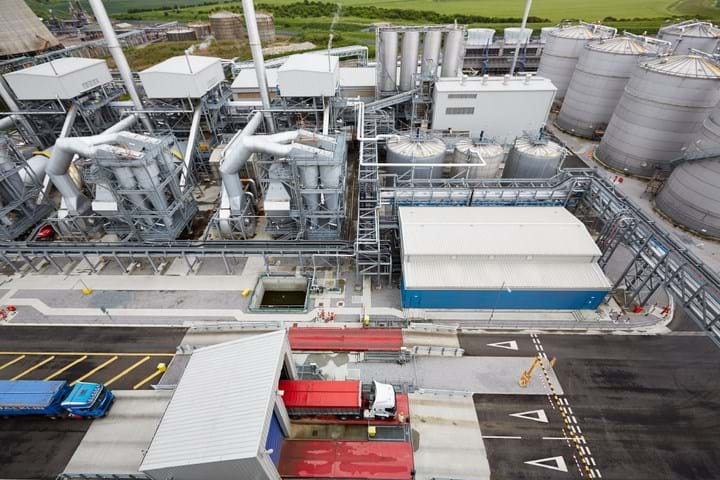 Vivergo
THE UK's largest bioethanol producer has halted production at its plant in East Yorkshire, blaming government inaction.
Vivergo Fuels said the closure follows a fall in bioethanol prices over the past six weeks and inaction from the government on requiring petrol producers to double ethanol use to 10%. The company said it remains "extremely concerned" that there is no framework for the roll-out of so-called E10 fuel and that its absence has serious consequences for the future of the industry.
"While the plant is offline, we are taking the opportunity to bring forward and extend our annual plant maintenance work in order to maintain employment levels. We will closely monitor the market ahead of any plant re-starting," the company said.
The £350m (US$470m) plant is the second largest in Europe, with a production capacity of 420m L/y of bioethanol. It uses 1.1m t of feed wheat sourced from 900 local farms. It is also the UK's largest single production site for animal feed. It employs 150 people at the production site and head office and supports a further 3,000 direct and indirect jobs.
The Department for Transport told the BBC that it is "on track" to double biofuels supply by 2020.
The company managing director Mark Chesworth said there has been too much political instability: "There's been a series of delays in progressing that policy. Two general elections in the last two years, the EU referendum, four transport secretaries in the last four years – none of that helps to progress the policy," he told the BBC.