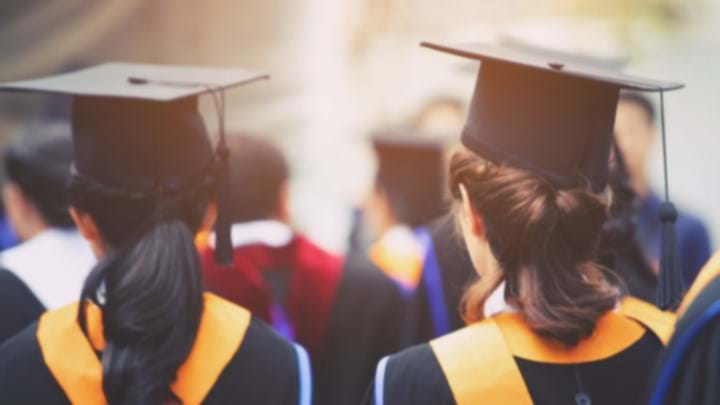 INTERNATIONAL students at UK universities will now be able to extend their stay up to two years after graduating, under new visa rules.
Currently, graduates have four months to look for work after gaining a bachelor's or master's degree. The new rules introduce a post-study work visa for those in the 2020/1 intake to work, or look for work, in any career or position of choice, for two years after completing their studies. They would then need to apply for a Tier 2 Work visa.
Responding to the news, Sarah Main, Executive Director of the Campaign for Science and Engineering (CaSE), said: "This is terrific news. It will be a boost to the UK's science and engineering economy, which attracts significant numbers of international students, by enabling students to move more easily into the job market. This can only help innovation and discovery thrive in the UK."
According to data from member organisation Universities UK, there were just under 320,000 non-EU, international students studying in the UK in 2017–18. The top 'sending' countries were China, India, US and Malaysia. While the number of UK students from abroad had climbed 0.3% it was way short of the rises in Australia (13.9%), Canada (10.4%), and US (7.1%). Non-EU international students made up 20% of the total intake to UK chemical engineering courses in 2018.
CaSE points out that the UK's competitors, particularly other English-speaking countries, have been giving graduates significantly longer to remain after graduating. The US allows STEM students three years after graduation to work or continue their studies, while Canada automatically grants a three-year work permit for those who spend at least two years in full-time education. Australian post-study work routes allow undergraduates to stay in the country for two years upon completion of their studies, and gives PhD students four years.
Alistair Jarvis, CEO of Universities UK, said: "This is very positive news. Evidence shows that international students bring significant positive social outcomes to the UK as well as £26bn [US$21bn] in economic contributions, but for too long the lack of post-study work opportunities in the UK has put us at a competitive disadvantage in attracting those students.
"The introduction of a two-year post-study work visa is something Universities UK has long campaigned for and we strongly welcome this policy change, which will put us back where we belong as a first-choice study destination. Not only will a wide range of employers now benefit from access to talented graduates from around the world, these students hold lifelong links with the UK, with a recent study showing 77% of graduates want to retain business links with us and 88% would return for tourism."
In its most recent immigration white paper, the Government had proposed only extending the limit to six months though has begun ramping up efforts to attract international talent with the announcement last month that top scientists will be allowed to apply for fast-track visas.
Main said: "Of course, we have yet to see how a new migration system will treat EU nationals wishing to study and work in science and engineering. I hope the Government will ensure the UK is a magnet for their talent also."