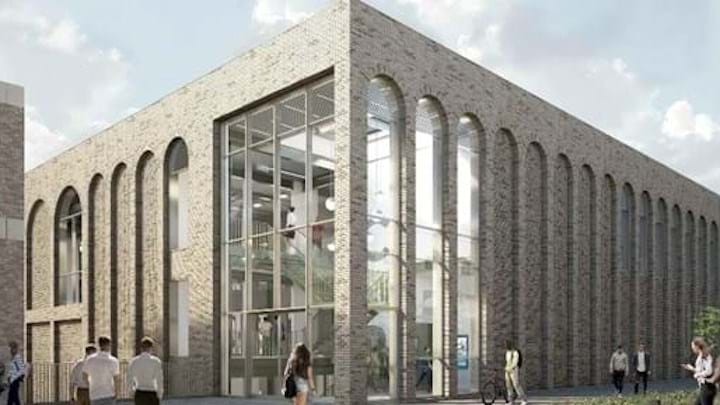 Lancaster University
LANCASTER University, UK is to make a major investment as part of plans to expand Engineering at the university. At the heart of its plans is a £17m (US$21.87m) building, that is to house cutting-edge laboratories and facilities, including a 3D lecture theatre.
The wider package of Lancaster's investment will include recruitment of 20 new professors and lecturers.
The new three-storey, 2,700 m2 engineering building will become a showcase for modern engineering, according to Lancaster. It is to be equipped with specialist, cutting-edge equipment "to support world-leading research". This equipment will include a new distillation column for chemical engineering, laboratories for bioengineering and hydrogen energy technology, and an integrated advanced manufacturing environment.
The 3D lecture theatre is expected to allow new teaching concepts to be developed that would see lecturers showing students around complex virtual images in a 3D environment, which is expected to help provide clearer understanding and novel learning experiences.
Mechanical and electronic teaching labs are to help create distinct learning experiences for students. The labs will accommodate up to 70 students and have facilities to fully support fabrication and experimental student work.
The new building will also house new laboratories for computer design and electronic teaching, "emphasising the importance of digital learning in modern day engineering", said Lancaster.
Additionally, the building is to include a flexible working space for guest researchers and development space to support startups and businesses.
The new building, designed by the internationally-renowned and award-winning architecture practice Hawkins\Brown, is to feature a brick façade inspired by Lancashire's local industry and viaducts. It will be located near Lancaster's existing Engineering Department building, which opened to students in 2015 and has won several architectural and environmental design awards.
Work on the new building is to begin in Q2, and completion is expected in Q3 2021.
Lancaster says its decision to continue investing in cutting edge research and teaching facilities, and to grow the department's academic expertise, is against the backdrop of a thriving global engineering industry and increased demand for engineering skills.
Professor Claudio Paolini, Head of Engineering at Lancaster, said: "This is an exciting time for Engineering at Lancaster University. The new building will be an outstanding first-rate learning environment that will inspire our students to excellence.
"It provides an advanced learning experience, and will foster new cutting-edge research with state-of-the-art laboratories and equipment, further adding to, and enhancing, our world-class environment and facilities."
Patrick Drewello, Project Architect at Hawkins\Brown, said: "We are pleased to be working with the university to achieve a design that embodies the department's community feel and strengthens their reputation for general engineering by bringing together multiple engineering disciplines in a new cutting-edge facility, which integrates within the existing engineering estate and campus."
Alastair Martin, Professor and Group Lead of Chemical Engineering at Lancaster, said:
"Chemical engineering at Lancaster is under ten years old. Over this short period the undergraduate programme has grown strongly, in terms of numbers of students recruited and status within the family of chemical engineering programmes in the UK. Lancaster University's confidence in the continued development of this undergraduate programme and the research activities of the group delivering it was recently confirmed by the decision to invest in a new engineering building.
"The new building will provide a dramatic increase in teaching laboratory space to underpin practical learning by the undergraduate cohort. In addition, new research laboratories will be able to host the group's expanding portfolio in hydrogen, catalysis and biochemical processes.
"The building will also include 'tall' and collaborative spaces capable of hosting larger rigs and joint projects with industrial partners including SMEs in Lancashire, Cumbria and the Northwest, whilst the unique character of Engineering at Lancaster facilitates multi-disciplinary approaches to chemical engineering research.
"Overall, Lancaster University has given the future of chemical engineering a very strong vote of confidence."
All of Lancaster's undergraduate Engineering programmes are accredited by either IChemE, IET, or IMechE. The university's MEng and BEng (Hons) Chemical Engineering programmes are IChemE accredited.
Furthermore, the university's Engineering Department has received numerous commendations including for student satisfaction in its teaching and for their employment prospects. The Times and Sunday Times University Guide 2020 ranks Lancaster 1st for graduate prospects in chemical engineering. Mechanical engineering is ranked 4th for student satisfaction by The Guardian University Guide 2020.