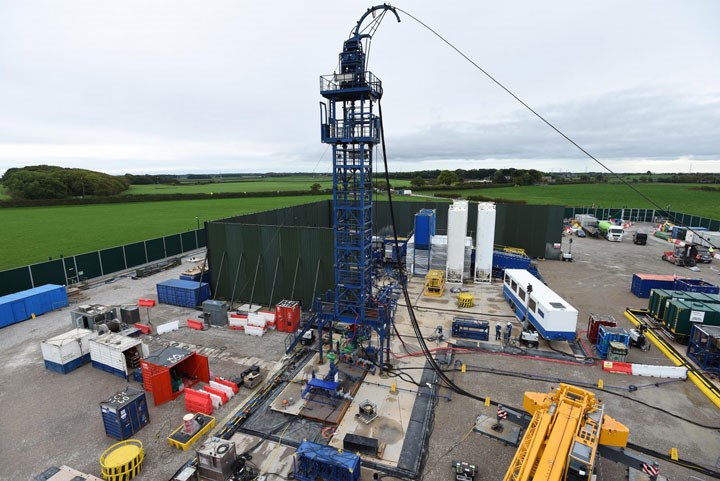 Cuadrilla
FRACKING at Cuadrilla's Preston New Road site in Lancashire, UK, will remain suspended until a full investigation is undertaken regarding the magnitude 2.9 tremor that occurred in August.
Cuadrilla began fracking its second well on 15 August, with tremors being reported every day until a 1.6 magnitude (also known as local magnitude or ML) tremor on 21 August forced operations to stop temporarily. According to the traffic light system, fracking must be stopped if tremors above magnitude 0.5 occur. Fracking resumed on 23 August, but was halted again on 26 August due to the occurrence of a magnitude 2.9 tremor. According to independent journalism website Drill or Drop, the tremor caused damage to local buildings.
Drill or Drop also reported that Kwasi Kwarteng, UK Minister of State for Business, Energy and Clean Growth, has confirmed on 12 September that fracking will remain suspended until a full investigation has taken place. There is no timescale given for the investigation.
"The Oil and Gas Authority [OGA] recently announced that operations at Preston New Road are suspended, pending further extensive investigations which now must be undertaken by Cuadrilla," said Kwarteng in a letter to local Conservative MP Mark Menzies. "Data from these investigations will assist the OGA's full consideration of whether the assumptions and mitigations in Cuadrilla's PNR 2 Hydraulic Fracture Plan continue to be appropriate to manage the risk of induced seismicity at the Preston New Road site. Hydraulic fracturing operations will remain suspended until the OGA's considerations are complete."
"I am pleased to see activity suspended while a thorough investigation is carried out," said Menzies. "An event of 2.9 ML is simply far too high to countenance and I believe the shale in Fylde is not suitable for the development of a shale gas industry. I campaigned long and hard for regulations on this industry, including the traffic light system which forces the process to stop if tremors above 0.5 MI are detected. I am glad to see those regulations worked and that the independent regulator, which I also campaigned for, is now carrying out a full and proper investigation."