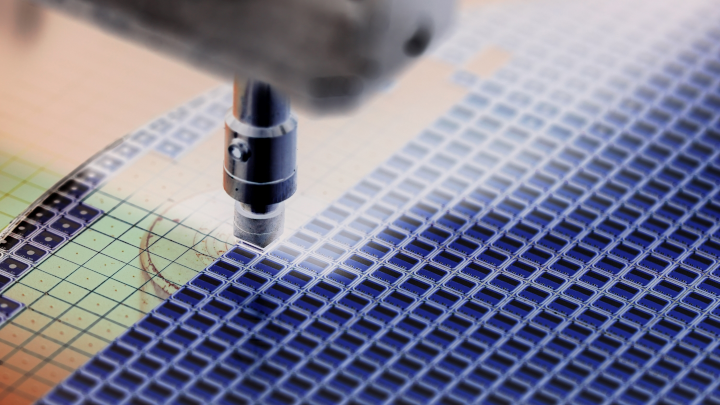 THE US is planning to create at least two manufacturing clusters for leading-edge semiconductors by 2030 with the aid of funds from the US$52.7bn Chips Act. The act, described as a "national security initiative", was set up by the Biden administration to lure chip manufacturing back to America, and to end reliance on buying chips from Asia. 
The Creating Helpful Incentives to Produce Semiconductors and Science Act of 2022 (Chips Act), signed into law on August 9, 2022, is part of the wider Science and Chips Act, a US$280bn funding pot that will spent over the next ten years. The majority of the monies, US$200bn, is for scientific R&D and commercialisation, but just under US$53bn has been set aside for semiconductor manufacturing. 
Of the US$53bn, US$39bn in incentives are earmarked to help build and expand manufacturing facilities, while a separate US$11bn programme seeks to partner with industry to advance semiconductor manufacturing research and workforce development. Another US$2bn will also be funnelled into the "Microelectronics Commons" – a scheme aimed at speeding up laboratory technical advances into military and other applications. 
"Every single piece of sophisticated military equipment, every drone, every satellite, relies on semiconductor chips," Commerce Secretary Gina Raimondo told the Wall Street Journal. Considering that the US buys more than 90% of its advanced chips from Taiwan, it's "a national security vulnerability that is untenable," Raimondo added.  
Like the country's Inflation Reduction Act before it, the Chips Act has already set off an investment boom in the industry. According to the US's Semiconductor Industry Association, more than 40 projects have been announced by domestic and foreign manufacturers with promises for investments of nearly US$200bn in new facilities. 
Intel has said it would invest a total of US$40bn in facilities in Arizona, and Ohio, while South Korea's Samsung Electronics, and Taiwan Semiconductor Manufacturing Company (TSMC), have also announced, respectively, investments of US$17.3bn in a plant in Texas, and US$40bn for a project under way in Arizona. 
Although there has been no indication as to where the new manufacturing clusters would be based, the Wall Street Journal has speculated that they are likely to be located in the states where these new investments have been reported. 
Despite the sizeable Chips funding pot, some industry executives have said that while it's a promising start, the Act alone won't be enough to the meet the hurdles needed to overcome supply-chain issues, or the stiff competition faced from chip production hot spots such as China, Taiwan and South Korea, who dominate production. 
US companies still dominate some of the more profitable links in the semiconductor supply chain, such as chip design for CPUs and other digital chips, and the software packages and machinery used to transform those designs into actual semiconductors. But, it lags significantly behind in chip manufacturing. 
"There's zero leading-edge production in the US," said Mike Schmidt, who heads the Department of Commerce office which oversaw the implementation of the act. "We are talking about making the US a global leader in leading-edge production and creating self-sustaining dynamics going forward. There's no doubt it's a very ambitious set of objectives." 
John Neuffer, CEO of the Semiconductor Industry Association said: "This is a good first step. This is going to take a sustained and significant commitment for a long time. Other governments from around the world have been helping their companies with manufacturing incentives for decades. We have been sitting on the sidelines watching that happen." 
UK semiconductor industry needs financing too
Scott White, CEO of Pragmatic Semiconductor has similarly urged the UK to get off the sidelines, warning that without a huge funding boost from the government - more than £1bn if needed - UK firms will go abroad. 
"It is not about unfair subsidies, it is about having a level playing field with other countries around the world," White said. He pointed out that other governments were "investing substantially" in their microchip industries, and that the UK had to follow suit. 
White's comments follow the publication of a joint report by the Institute of Physics (IOP) and the Royal Academy of Engineering (RAEng) which found that "skills shortages, high costs and low public awareness threaten the UK's position in the vital semiconductor race". 
The IOP and RAEng are also calling for financial support for the sector in the UK, which currently is valued at around £11bn (US$13bn) – a small slice of a global industry said to be worth £490bn. 
"This strategically crucial industry can power the technologies and jobs the UK needs – but its future cannot be allowed to be one of domestic underinvestment and extended, vulnerable global supply chains", said the IOP's director of science, innovation and skills, Louis Barson. "The future economy depends on ensuring we have unobstructed access to critical technologies like semiconductors – and that starts with a strong homegrown industry."