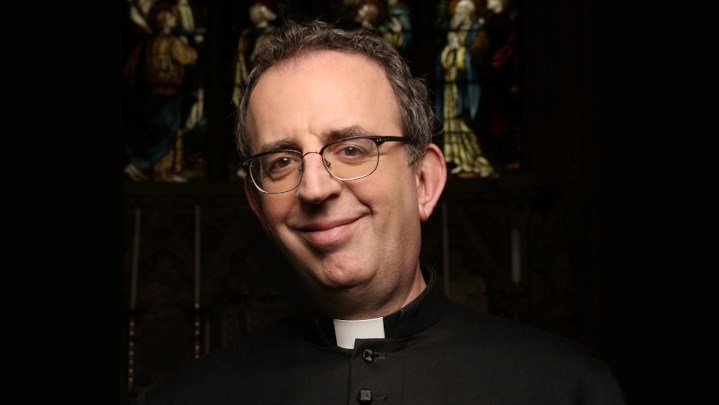 RADIO presenter, and Strictly Come Dancing TV show presenter Reverend Richard Coles has been signed up to host the Institution of Chemical Engineers (IChemE) Global Awards 2022 that will be held in Manchester, UK, on 17 November. 
Coles will address more than 300 guests at the popular event, which will see the profession's best people, projects and companies recognised for chemical, biochemical and process engineering. 
Often referred to as Britain's most famous vicar, though now retired from his clerical duties, Coles has had a varied career, including a stint as a member of the band The Communards in the 1980s.  
Along with being a co-presenter of BBC Radio 4's Saturday Live, and a regular panellist on TV shows such as Would I Lie To You?, Have I Got News For You and QI, he also took to the dancefloor on BBC's iconic dance show Strictly Come Dancing in 2017. 
His performance as a host at the IChemE's Global Awards, now in their 29th year, is anticipated to be a hit with the chemical engineering audience. 
Keith Batchelor, Head Judge of IChemE's volunteer judging panel, said: "We are delighted that Reverend Richard Coles will be hosting the IChemE Global Awards. It's going to be particularly special as we return to bringing the profession together in person after two years of online events through the pandemic. 
"My fellow chemical engineers on our judging panel and all our organisers know the multi-talented Reverend Coles will be a fantastic host. He will help us recognise the incredibly talented and deserving chemical engineers across the world who work tirelessly to keep developing new, sustainable innovations, processes and research in biotechnology, food, healthcare, water, and many other fields, as well as driving carbon reduction of energy sources and improving environmental protection to help make the world a better place. We look forward to seeing you all there." 
The deadline for Awards entries is 15 July. They are free to enter and both IChemE members and non-members can submit an entry. The finalists across the 19 categories will be announced in September. 
For more details, go to; www.icheme.org/globalawards.