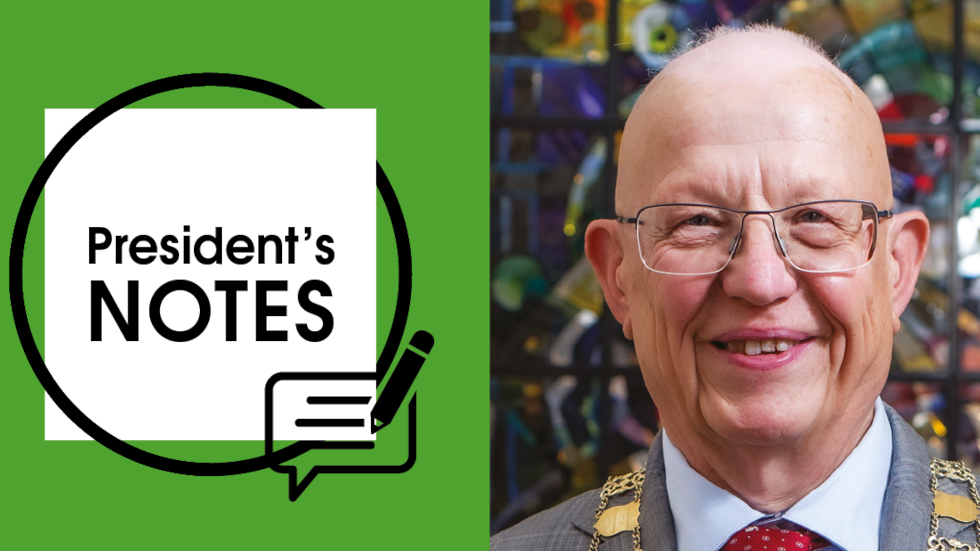 Sophie Sheinwald
A spirit of collaboration in the air
Nigel Hirst, IChemE president
IF I HAD to describe the feeling in the air in the weeks following my presidential address, I would say there is a spirit of collaboration and enthusiasm all around which I am determined to foster. Speaking to members and peers from the other institutions, it's heartening to recognise how much willingness there is to make a difference, and a desire to work together to put chemical engineering on the map and build a sustainable future for us all.
Community is at the core of IChemE and I feel it is important in growing and strengthening our institution. Attracting students into membership is a key part of this to support future chemical, biochemical, and process engineers to develop their knowledge and skills to maintain a vibrant and thriving profession. I am delighted to share with you that we have waived the joining fee for students, so student membership is now FREE!
If you are a student, head over to icheme.org/student to find out how to join – or please encourage students you teach or work with to do the same. Student membership gives access to a fantastic range of resources to support students including The Chemical Engineer, networking events, technical webinars, career advice, and a multitude of knowledge tools such as Knovel, our journals, and the Knowledge Hub.
I know many members feel as strongly as I do about the need to encourage younger people into chemical engineering, and you may remember a campaign we ran in previous years which was known as "Why Not Chem Eng?". I am thrilled that we are refreshing and relaunching our education outreach programme which will be known as "DiscoverChemEng". As I'm aware that many of you have vast experience and contacts in this area, please do get in touch with the team at discoverchemeng@icheme.org to share your thoughts and ideas.
My (virtual) door is always open and I'd love to hear your feedback or ideas, so please contact me at president@icheme.org. I would really value your input.
---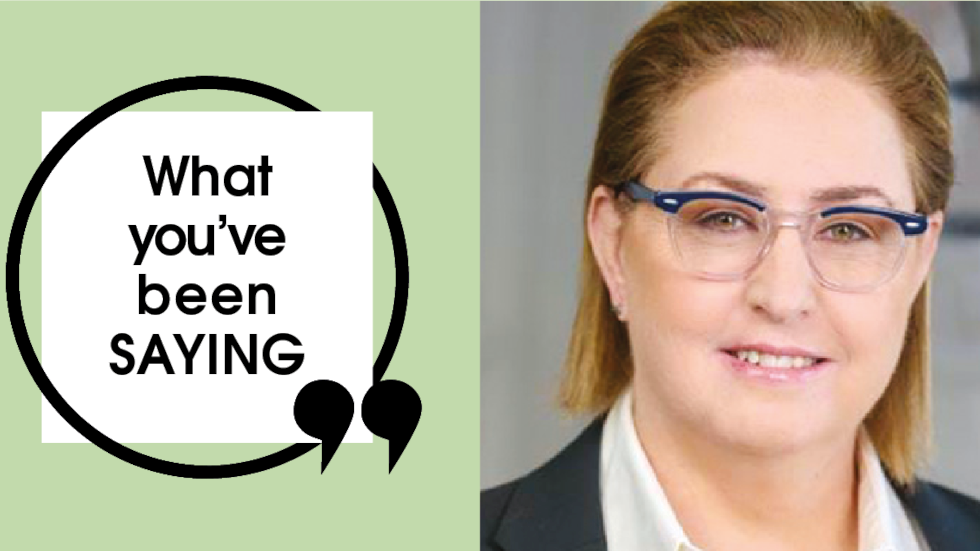 Psychological safety
Marking the 35th anniversary of the Piper Alpha tragedy, in which 167 people were killed, IChemE Safety Centre director Trish Kerin implored her fellow engineers: "Make sure people understand the hazards and understand the emergency response. And create a culture that has psychological safety where people can stop and say 'No, this is wrong, there's something that's not right here, this is not safe'. Piper Alpha sums up all of those things."
Kerin is co-host of the Process Safety with Trish & Traci podcast. She added: "As leaders in an organisation, you need to create the culture where your workforce can stand up and say that something is not right."
Stream the episode here: https://pca.st/wk08p6q5
---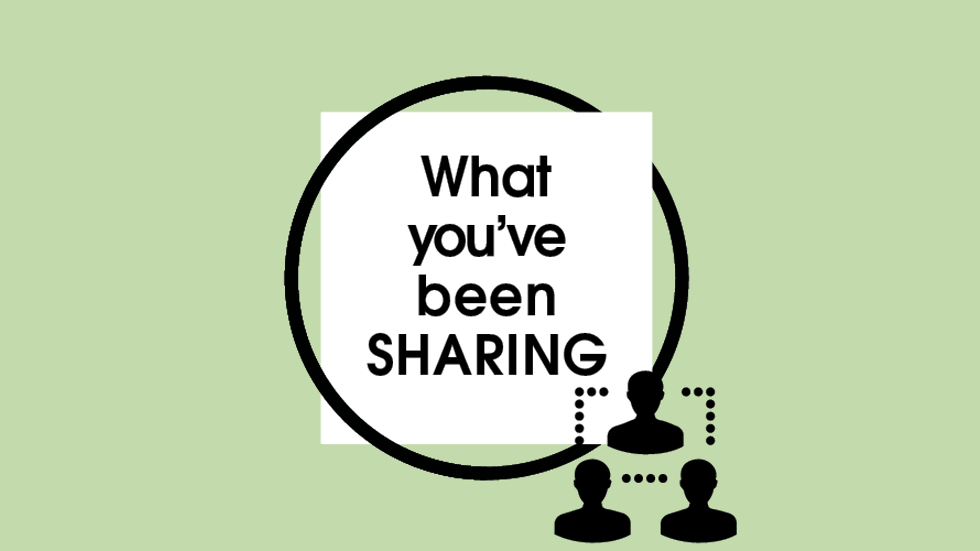 Green tools
To mark the launch of the newly formed Malaysian subgroup of IChemE's Computer-aided Process Engineering SIG, engineers met online to discuss tools that have been developed to improve the sustainability of chemical processes.
Dominic Foo, professor of process design and integration at University of Nottingham Malaysia discussed techniques to help reduce energy and water use, and CO2 emissions from a wide range of industrial operations.
Join the CAPE SIG here to watch a recording of the event: https://www.icheme.org/cape/
---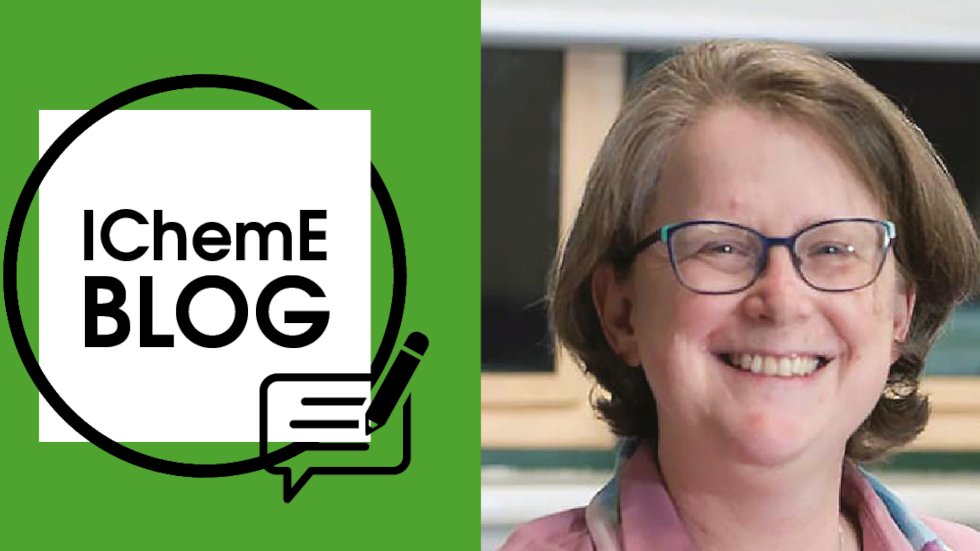 Digitalisation renewal
Alexandra Meldrum, vice-president of IChemE's Learned Society
HAVEN'T times changed? When I studied chemical engineering, we had subjects in flow sheet design and process control. That was the extent of our digital technologies.
They are now so integrated into our work and lives, fundamentally transforming education, organisations and communities. Our headlines are dominated by artificial intelligence (AI) and it's hard to imagine any area of society that isn't impacted profoundly. Our knowledge and use of digital tools underpin so many things – climate action, circular economy, productivity, innovation, workforce issues, and a just transition from a world fuelled by hydrocarbons.
In 2019, IChemE's Learned Society Committee established digitalisation as a priority topic and I was excited to set up the Digitalisation Technical Advisory Group (DigiTAG) to lead this work (TCE 952, p56). Much progress has been made at IChemE on the topic of digitalisation since DigiTAG was formed including the launch of a new journal Digital Chemical Engineering; the inclusion of AI and cybersecurity in the new accreditation guidelines for universities; a dedicated series of articles published in this magazine; the cybersecurity factfile series available on the IChemE website; and our input into last year's update of Chemical Engineering Matters, stressing the cross-cutting importance of digitalisation.
DigiTAG has now come to the end of it term and I'd like to congratulate our volunteer members Helen Kilbride, Haydn Furlonge, Deaglan Gahan, Tristan Hunter, Colin Newbery, Krisshala Sinanan, Joanne Tanner, and Yallene Thirukkumar for all their hard work.
Our world is integrated and dynamic and we must adapt to shifts towards renewable energy and circular economies, with a focus on digitalisation and skills. How we adapt must be guided by members from across many sectors. By establishing a new Digitalisation Committee (DigiCom), IChemE will continue the work, support our groups, provide opportunities for members to contribute, and support work and resources for our members to upskill and reskill.
---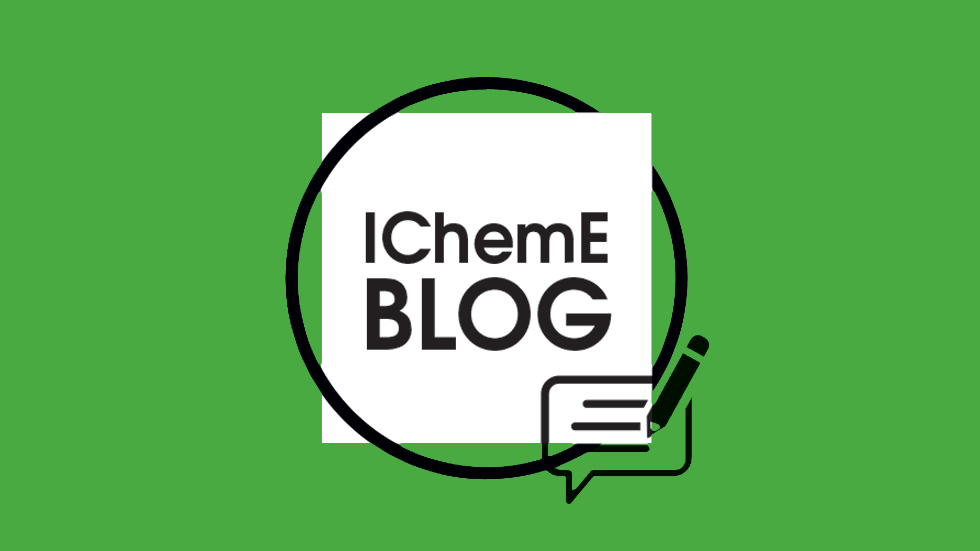 My day in parliament meeting policymakers
Anousha Khan, chair of IChemE's National Early Careers Committee (NECC)
I WAS thrilled to represent IChemE at the Voice of the Future event where young engineers and scientists turned the tables on a parliamentary select committee and asked UK politicians our burning questions about STEM policy.
Politicians have a profound effect on the work we do and the lives we lead so I was very excited to join three other members of NECC and representatives from other science and engineering institutions, in a series of roundtable discussions that touched on energy, the environment, and social issues including gender disparities.
We had intriguing discussions about encouraging engineers and scientists to be more involved with policy. MP Stephen Metcalfe said it may be the case that engineers don't get represented fully across government so it could be worth exploring having a chief engineer in addition to the existing network of chief scientific advisors, which is a very exciting suggestion. He also stressed the importance of ensuring scientific evidence is represented in a way that is fair, equitable and understandable. This point really resonated with me because we sometimes forget the importance of making science accessible to those who lack scientific training.
I was particularly interested in the discussion we had about nuclear energy generation and its role in net zero. MPs stressed that we cannot reach net zero domestically and globally without nuclear and that we must look at using fission and fusion technologies to reach this goal.
Meeting scientists and engineers from other disciplines was also very insightful and rewarding. I left this event more determined to pursue a career in policymaking. If you are interested in science policy, I recommend applying for next year's event. It is the only occasion of its kind and a fantastic chance to have insightful conversations and elevate the voices of engineers.
Watch a recording of the event here: https://bit.ly/3Qm6EBp. To register your interest in representing IChemE at next year's event, email: lsc@icheme.org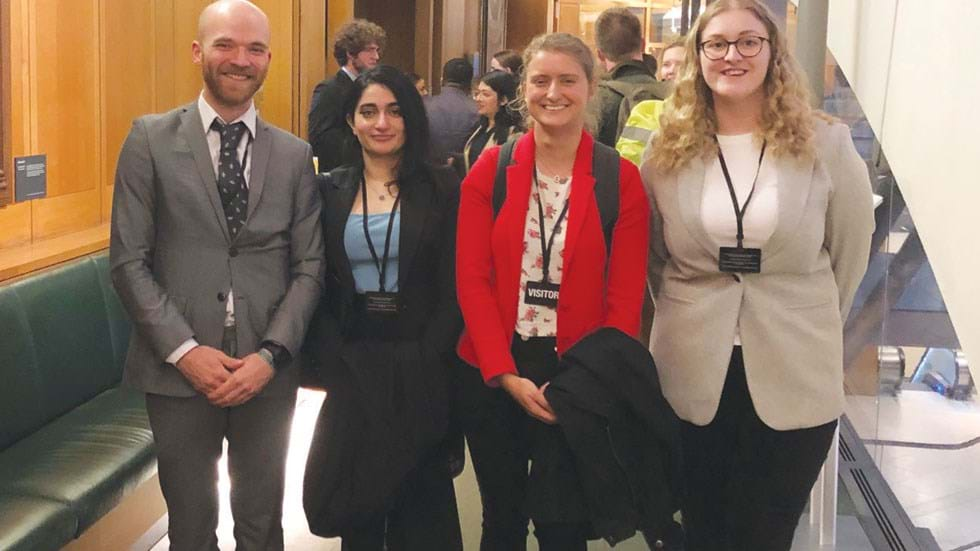 ---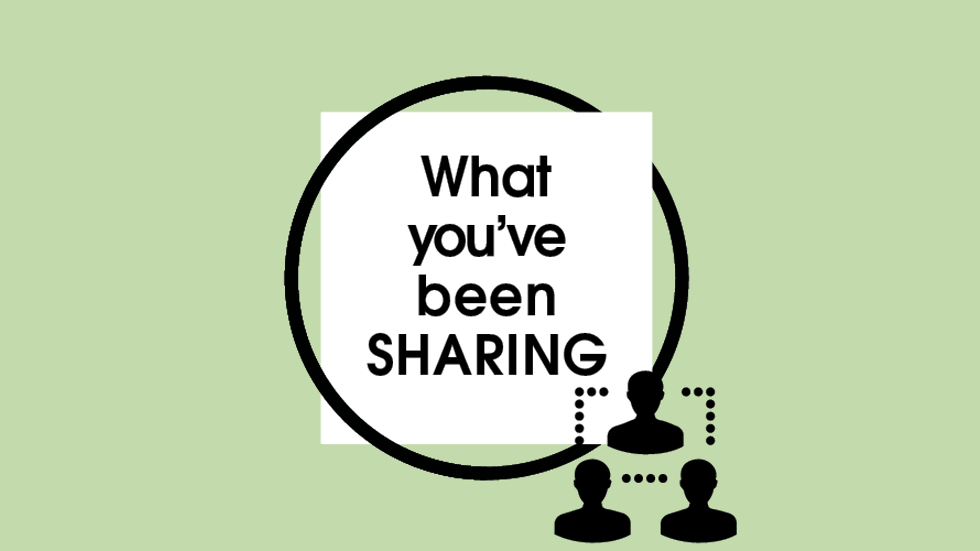 Schools outreach tips
Following a fall in UK undergraduate enrolment, Francesco Del Giudice and James Courtney of Swansea University share activities ranging from the use of frozen peas, to bench top rigs that have been developed to introduce school children to chemical engineering.
They demonstrate the activities, answer questions from fellow engineers, and discuss the impact they've had. Spoiler alert: they've inspired more schoolchildren to study chemical engineering.
Join the Education SIG here to watch a recording of the event: https://www.icheme.org/educationSIG
---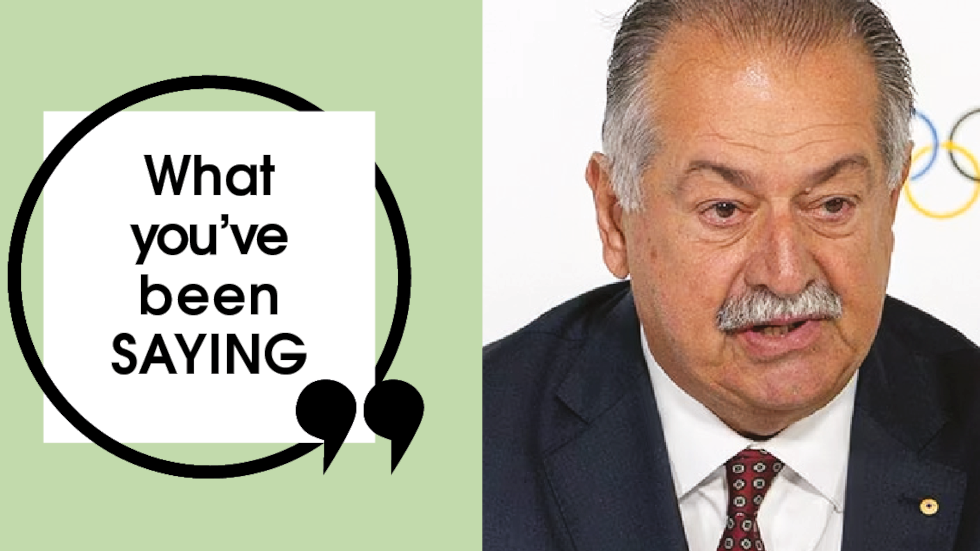 IOC / Greg Martin
Nuclear tensions
Andrew Liveris, chemical engineer and president of the Brisbane Olympics organising committee, has stoked divisions by suggesting the 2032 games could be nuclear powered: "I don't think you can drop SMRs [small modular reactors] off the menu because of some outdated view of nuclear power."
While producing 8% of the world's uranium in 2022, Australia has no nuclear power plants, which were federally banned in 1999. The Brisbane Games are the first that must be carbon negative.
"I'm not saying they will be used," he said. "What I am saying to you is we shouldn't eliminate any pathway to get to climate-positive," Liveris told The Australian.
A spokesperson for Queensland Premier Annastacia Palaszczuk, who is minister for the Games, said: "The government does not support the use of SMRs."
---
IChemE question time
Twice a year, IChemE holds virtual town hall meetings to give members an opportunity to hear from and put questions to the institution's senior leaders.
The next event takes place on 13 September. The panel includes IChemE president Nigel Hirst, deputy president Mark Apsey and CEO Yvonne Baker.
To register for the event and submit your questions, visit: https://www.icheme.org/town-hall
Online only
Engineering Net Zero
In a new online-only series, David Simmonds explores how chemical engineers can help support society's push towards net zero. In the opening article he asks what engineers can do to help secure public engagement and support, and has followed this with a long-read on the need to give consumers choice as we seek to accelerate the uptake of greener transport.
In the coming articles he will look at changes to heating, industry, resources and skills. The articles are collected at the link below. Read the series as it progresses.
---
Excel batch modelling
In part seven of his series on using Excel for project engineering,
Stephen Hall shows you various ways to use the software to model a batch process. He offers solutions to an example problem and uses the Gantt chart and Monte Carlo tools that he provided in previous articles.
Read the feature online, catch up with earlier instalments and download the workbook to experiment with as the series develops.
---
What's in a name?
Chemical engineer. Chemical engineer. Chemical engineer. We hear, and write it over and over, but what is the origin of those two words?
Martin Pitt delves into the past to find out.